John and Terri R.—Boulder, CO and Golden, CO
"Elisabeth Nelson was the most responsive, attentive Realtor we have ever had. She not only sold our home but helped us buy our current one. Elisabeth went above and beyond representing us from the very first time we met, listening to our needs, researching properties we sent to her, as well as locating numerous properties for us to view, sometimes daily but always weekly. Elisabeth took care of kindly reminding us of deadlines for the sale as well as the purchase, followed up daily with the lender and even ran errands relating to permits that we needed at the last minute. I would HIGHLY recommend Elisabeth Nelson for ANY real estate need you may have. She will take great care of you and your transaction!" "Elisabeth got us more than $400,000 over what another Realtor said we could get for our home!"
Karlin C.—Superior, CO
"I've worked with many agents over the years, and Elisabeth, bar none, is the best. She has this rare combination of patience, warmth, competitiveness, wicked expertise, negotiation skills, and work ethic that I have truly never seen in another agent. She kept the process of selling my home on track and organized I couldn't recommend her more highly."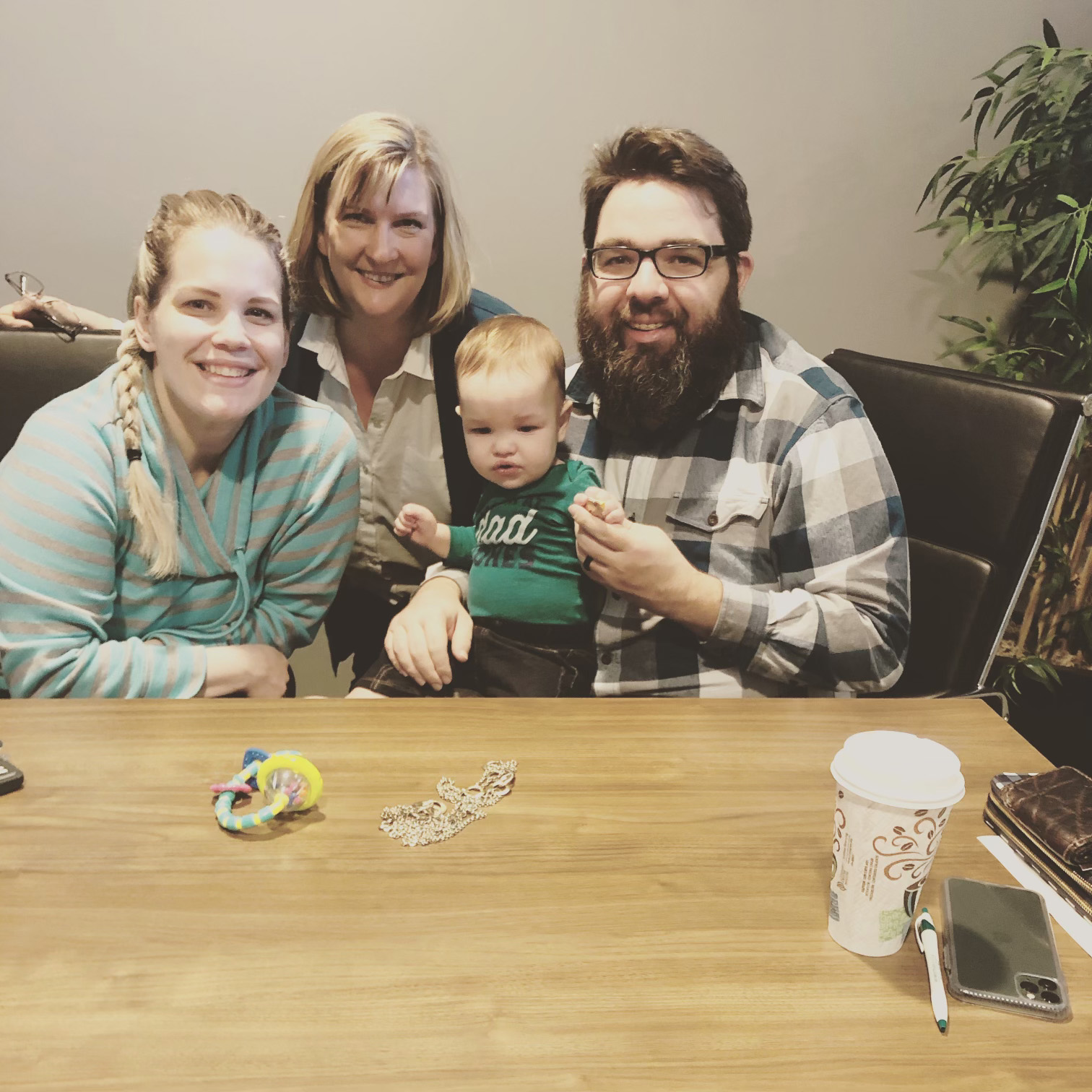 Kat P. –Arvada, CO and Thornton, CO
"I can't say enough good things about Elisabeth. She worked with my husband and I for 3.5 YEARS to find our primary home... YEARS people! And the whole time she was nothing short of amazing, while I'm sure other realtors would have given up on us. She was always listening to our feedback and adjusting our searches, working with our circumstances when they changed and gave fantastic advice along the way. Over this time, we have bought one investment property, had a baby and finally found our primary. In this process I feel like not only have we found the only realtor we'll ever use, but a friend."
Josh J.—Superior, CO
"Elisabeth is an exceptional real estate agent with a mastery of professional knowledge, understanding of the local market, and negotiation skill. We hired Elisabeth to sell our Rock Creek home in May 2021 at the peak of a hot market. At our initial meeting we told Elisabeth that we had high expectations and I can honestly say that she exceeded those standards. We were working with Cartus, a corporate relocation company, which placed an additional layer of paperwork and communication at every step. Elisabeth never flinched at this additional burden and helped us navigate every unfamiliar detail. From staging to pricing, her advice was spot on, even when it was not what we wanted to hear. Most importantly, at the end of the day she sold our house for $115,000 over asking price. We would hire Elisabeth again without second thought. Thanks, Elisabeth."

Tom W.--Erie, CO, Superior, CO and Longmont, CO
"Elisabeth has been living in the area for decades and she is very familiar with the local market. She was able to give us many suggestions and advice in choosing houses. For example, she told us that expansive soil was a problem in this area and suggested a special structural inspection.

Elisabeth was always very responsive. Whenever I texted or called, she answered either immediately or within an hour, even it was very late. Her quick responsiveness helped us beat another competitive offer and successfully buy the house we really like.

Finally, Elisabeth was skillful at negotiating. Not only did she get a good price for us, but she was also quick to resolve some issues found in the home inspection within the closing date. We can tell that she truly puts buyer's interests first and is always working hard on it.

With the help of Elisabeth, we had a very pleasant home buying experience. We will definitely recommend her to our friends as a realtor."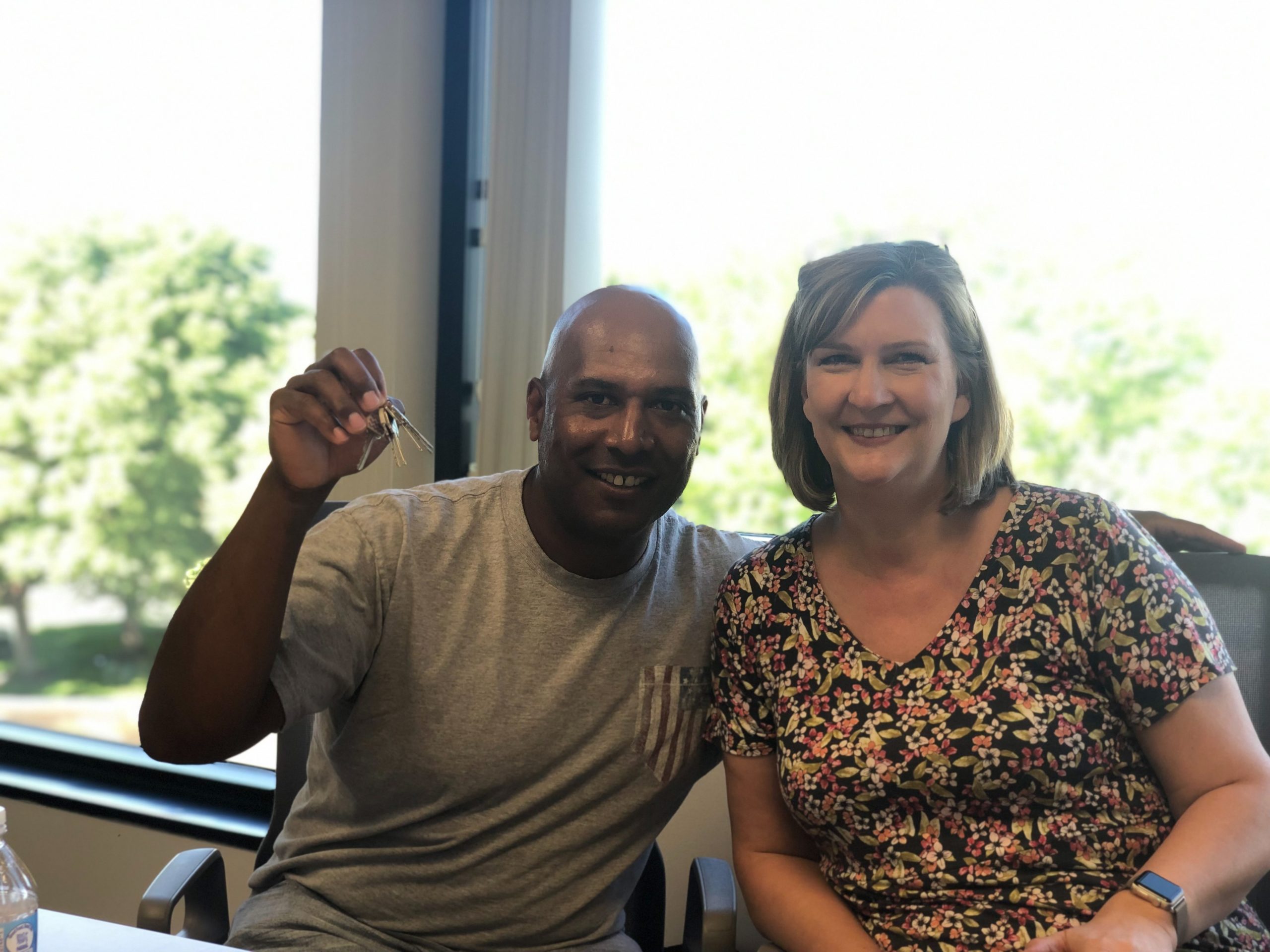 Ish D. –Brighton, CO
"I was reluctantly thrust into the volatile Denver housing market a few weeks after an involuntary divorce. I hardly knew anything about the process. It was akin to the first day of school for a freshman at a new school in a place they didn't want to move to. I was put in touch with Elisabeth Nelson by a mortgage broker. The first thing Elisabeth did was treat me to dinner to introduce herself and learn my situation, circumstances, needs, and wants. She was very attentive, sympathetic -- not to mention generous -- and in no way seemed to be pushy or just "going through the motions" to get me to hire her. She let me know the processes, roles and her love for her job really shined. Her dedication, patience, and genuine interest in representing me and looking out for my best interest is always apparent. Elisabeth is an awesomely kind and gentle advocate with the perfect splash of assertiveness it takes to maximize desired results. I am now a proud homeowner in a great neighborhood that I come to love and appreciate more and more every day. Its apparent God put Elisabeth in my life knowing I needed the utmost attention and care to turn a sad and bleak situation into an encouraging and hopeful step in a new direction."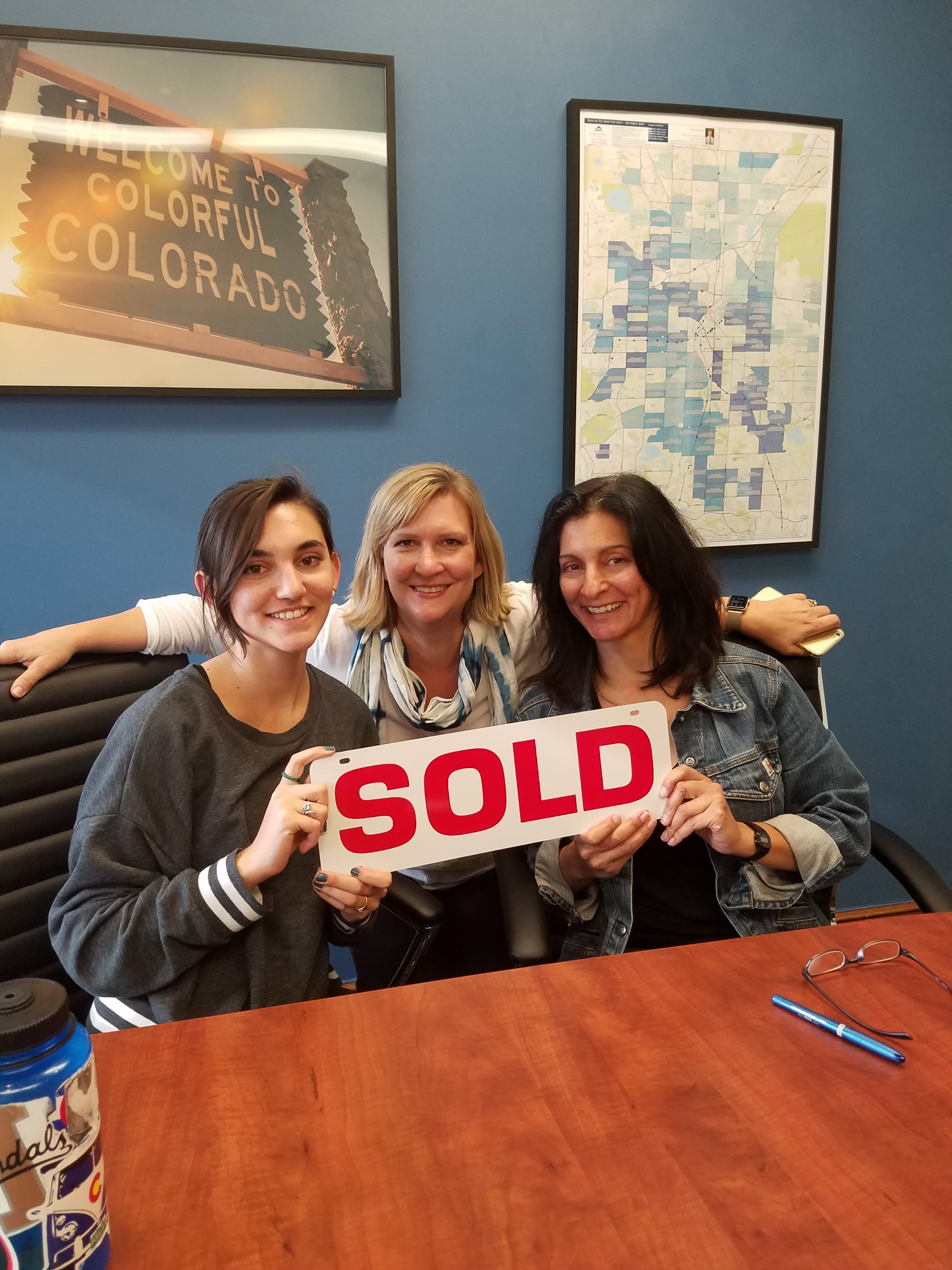 Ann D.—Superior, CO
"Elisabeth did an outstanding job representing us in a home purchase. I felt very comfortable with her expertise in the area and her advice during negotiations, which went more than a couple of rounds. We could not be more pleased."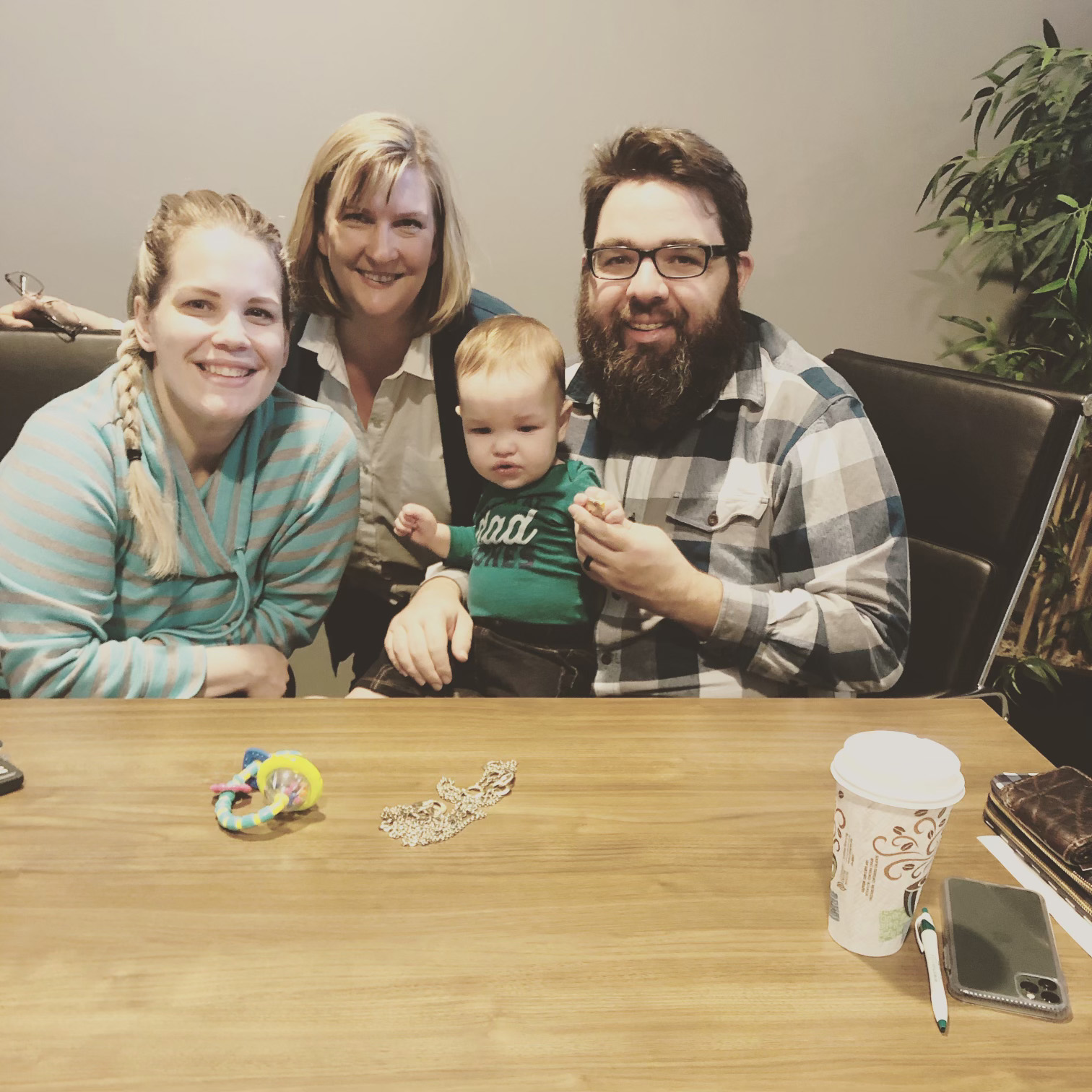 Ken B.—Thornton, CO, Arvada, CO, and Denver, CO
"The absolute BEST realtor in the business! A true professional! I've purchased dozens of homes in my lifetime for both personal and investment purposes and I will never use anyone other then Elisabeth again. She absolutely goes above and beyond for her clients. She's available 24/7 and knows the Colorado market backwards and forwards. She can also adapt fast and efficiently when social changes occur. We went to market with our primary residence when Covid first struck, and the law shut down showings. She still managed to find us a buyer at over our original asking price. Thank you!"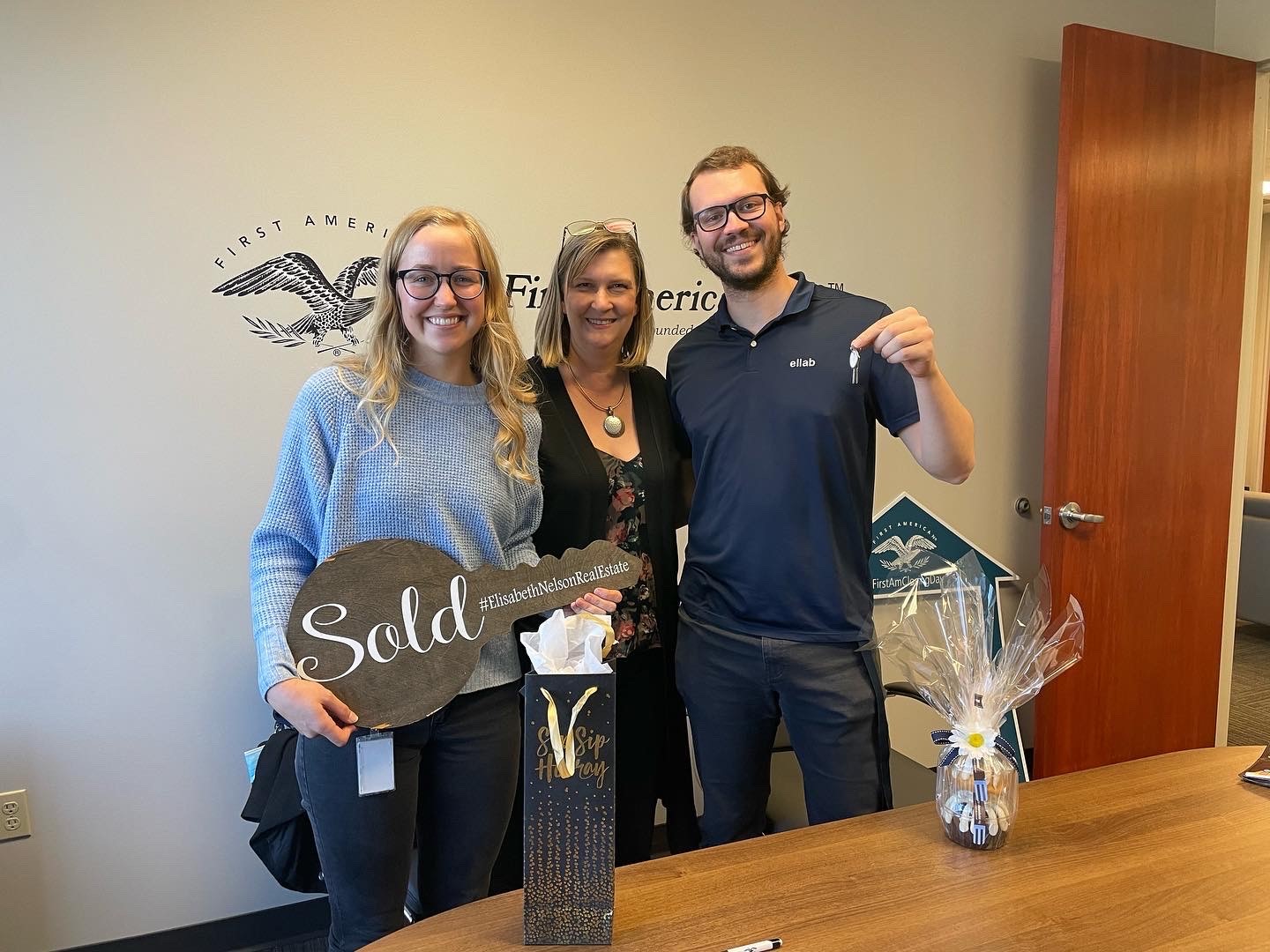 Rebecca B.-Thornton, CO
Elisabeth went above and beyond as she held our hands and guided us through the confusing, complicated, stressful, overwhelming process of buying a house. She is SO knowledgeable and very passionate about what she does. It's obvious how much she cares about her clients. She was always readily available to answer our questions and was constantly looking out for us and working towards getting us the best deal/situation possible. She was originally going to gift us a home warranty but when that was already covered, she still put that money towards us and the house. She has a large network of amazing people for any service you need. We were lucky to have her on our team and look forward to working with her again in the future!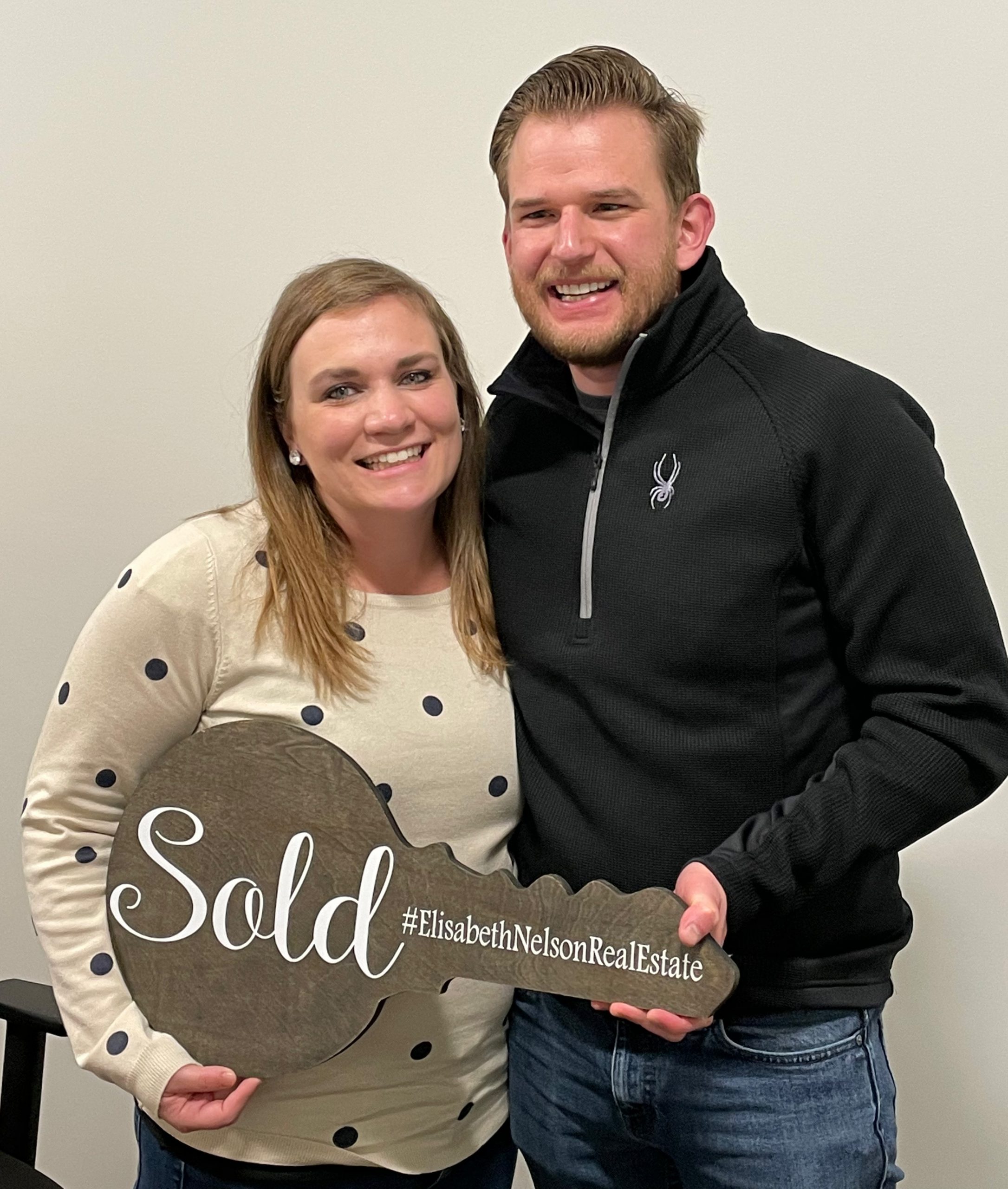 Andre K.—Brighton, CO and Commerce City, CO
"Elisabeth has helped my wife and I buy two homes and sell one. The first time we met Elisabeth we knew she was the right person to help us buy our first home. The process of buying our first home was exciting but also seemed overwhelming. Elisabeth explained each step and what we should expect throughout the process. She was very responsive and answered all our questions. We had two young children at the time, and she always made sure to say a kind word to two to them every time she saw them. All of this made the first-time, home-buying experience not so scary. It was actually quite fun and exciting! Elisabeth was always honest. up-front, and clear with us. We always knew that she was advocating for us and negotiating tactfully but hard on our behalf. Even when we started looking at homes outside of her normal area, she put in time and serious effort to learn the area. She helped us secure the home we fell in love with at the height of the housing market in 2017.
When our family grew and it was time for us to find a bigger home, Elisabeth again patiently answered all our questions and jumped in with both feet when we needed her help quickly. Elisabeth pulled out all the stops: providing a photographer, 3D virtual model of our home, video tour, staging advice, and more. Her efforts led to our home selling for $11,200 over asking price.
The second home we bought was a new build, which was a new experience for us. Elisabeth again guided us expertly through the process. We knew we were in good hands with Elisabeth and would recommend her to anyone buying or selling a home. Whether it's your first or fifth time buying, she will put your best interests first and work hard for you. I can honestly say she is one of the most amazing people I know."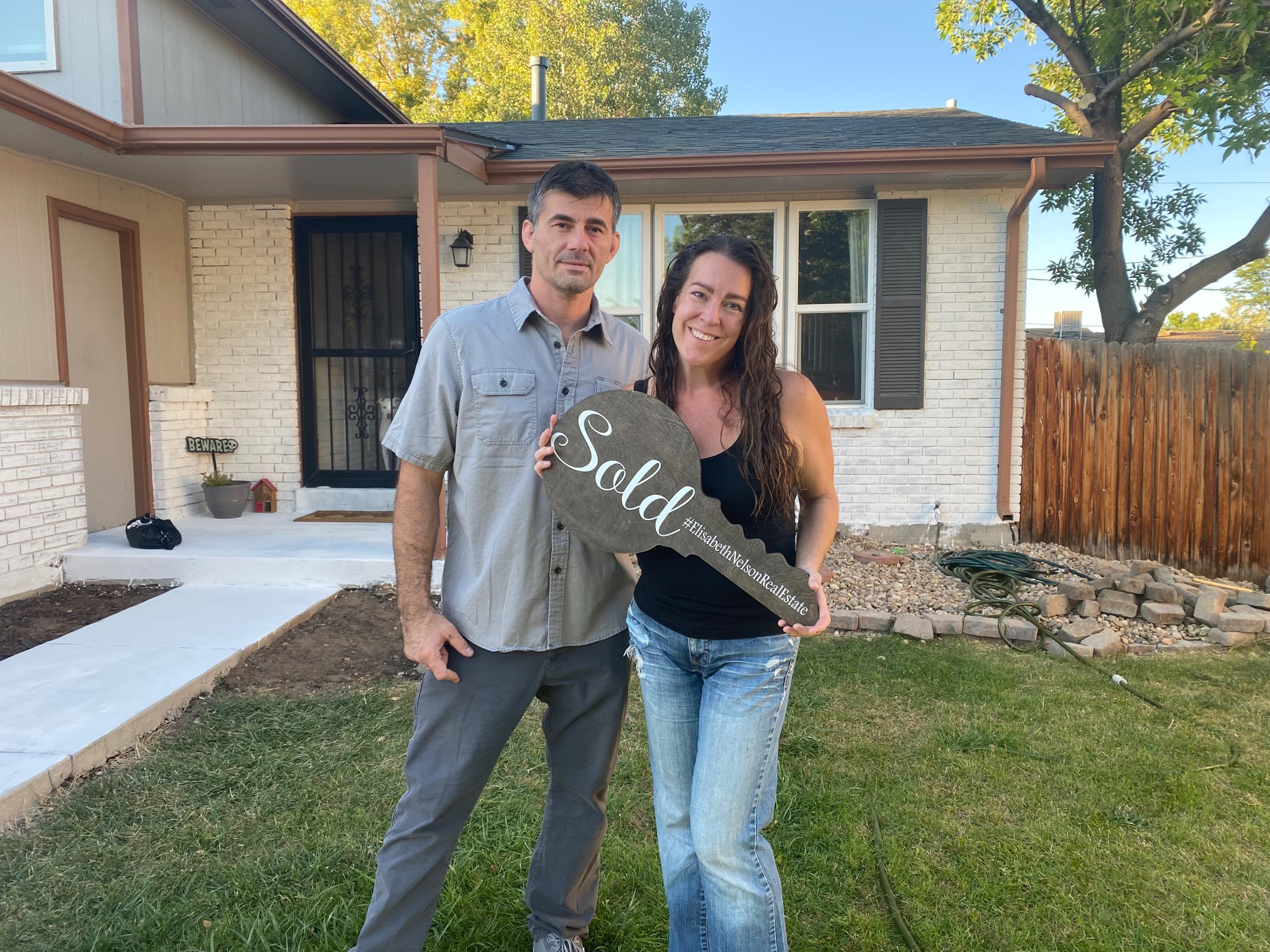 Kosta K.—Broomfield, CO
"In a sellers' market, Elisabeth still negotiated our purchase and made sure big-ticket repairs became part of the deal! We had real guidance in the process. With patience, and we checked out a LOT of homes before deciding to put in an offer. Having a realtor with experience, knowledge of the market, friendly yet able to ensure everything goes smooth is not easy to find. You can never go wrong with Elisabeth!"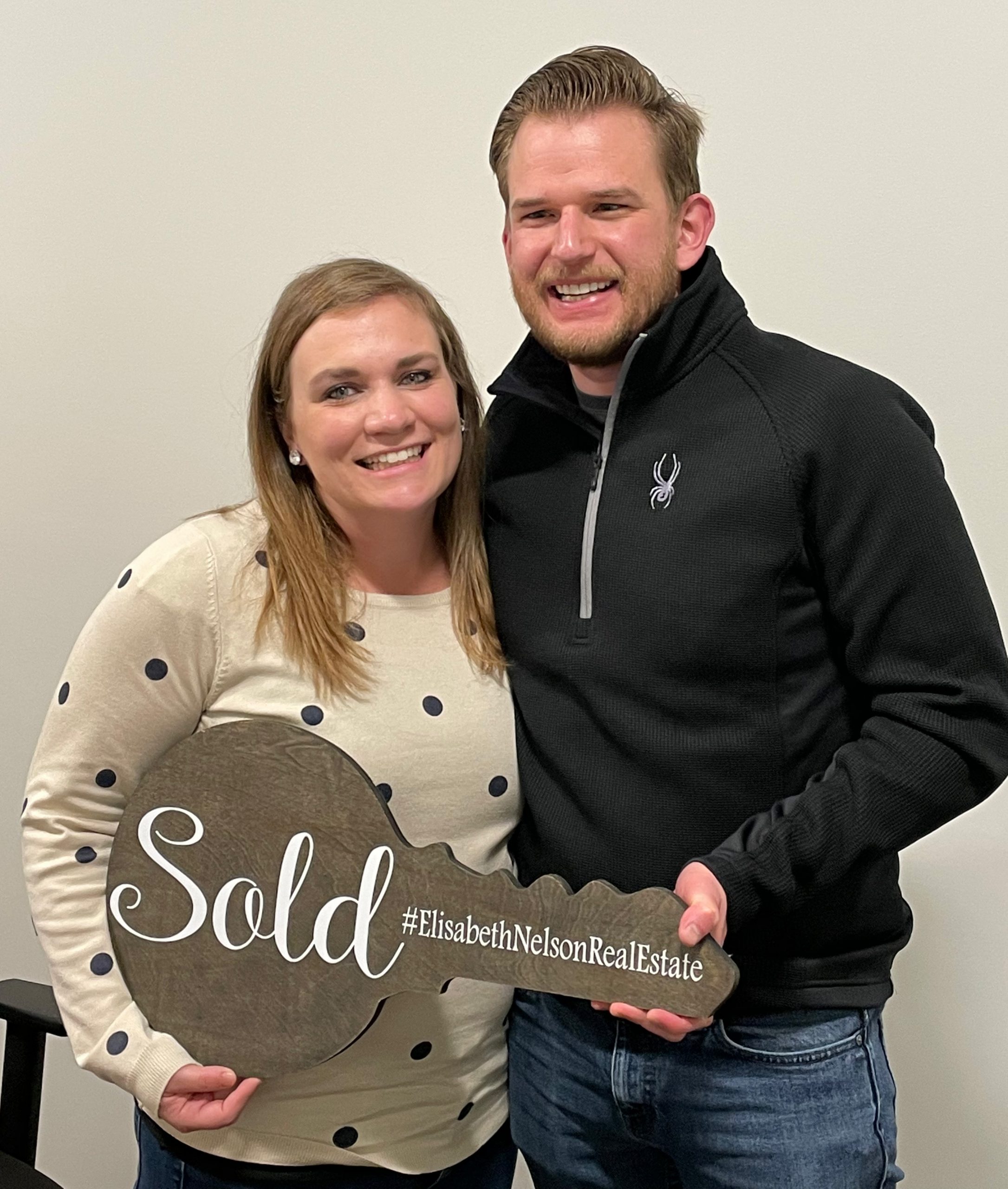 Michelle K.—Commerce City, CO
"Elisabeth was instrumental in helping us buy our first home. She helped us throughout the entire process and taught us everything we needed to know. She was personable, knowledgeable, and responsive. Without her, we definitely wouldn't have gotten our dream home in this competitive market. I would definitely recommend Elisabeth to anyone looking to buy a new home!"
Amy K.—Broomfield, CO
"Elisabeth Nelson is the absolute best! She is detailed, kind and professional to the last detail! She listened to everything we needed in a home and never gave up until we found our dream home! All of our questioned were answered and put us at ease with the stress of the market and purchasing. I highly recommend her!"
Erin and Keith E.—Superior, CO
We loved working with Elisabeth on both the sale of our home and the purchase of our new home!! In addition to being very knowledgeable, she is warm, confident, and genuine. I highly recommend her.
Tom and Deborah T—Broomfield, CO
Elisabeth listed and sold my residence addressed 4818 Raven Run. During the listing interview Elisabeth emphasized her commitment to aggressive marketing, availability and ethical relationships with the buyer and buyer's agent. Her multi-dimensional marketing approach was very effective and fulfilled her promise to work diligently for the sale. Several times I deferred to her advice with always a good outcome. A very fair sale at a very good price.
Beverlee W.—Louisville, CO
Your professionalism and friendship through the marketing period and settlement were outstanding. We had a glitch, but you never slowed down. Thanks for everything!
Niki W.--Broomfield, CO
Thanks so much for selling our home. Your impeccable ethics and professionalism are the reasons I chose you to represent us as our Realtor. You demonstrated those qualities every step of the way. You far exceeded my expectations. You arranged a stager to help us before listing. You identified professionals to address exceptions from the home inspection. You sent help to move stuff when we were exhausted. You marketed the property effectively and met my targeted closing date. Throughout the process, you were the voice of calm reason, especially when I was frazzled. I highly recommend you to anyone looking to buy or sell a home in Colorado. They will be lucky to have you represent them.
Jen and Brad L.—Broomfield, CO
"Elisabeth is a very caring and hard-working realtor. She is very detail oriented and organized. She provided great professional advice and sold our home in less than 24 hours for well over asking price!"


Shirley M.—Westminster, CO
"Elisabeth made the sale of my condo an easy, organized process. She went above and beyond to stay on top of the entire process. Her review and guidance throughout was very much appreciated. She will represent you and take care of you from start to finish!"

Sharon and Jim D.—Lakewood, CO
"You went out of your way with all your help with the house…thanks for everything! Special people like you make such a difference in this journey we call life. We appreciate you."

Chett W.--Broomfield, CO
"My home for almost 23 years. Changes presented itself and we contacted Elisabeth for information about the selling market. She came over, explained her plan and we signed up. We closed 12/27/18! Prompt, professional, listened to our needs and delivered! Outstanding Service, Great Communication, Fantastic Realtor, Very Smooth Process and Support! Thank you, Elisabeth, You're THE BEST!"

Gerry G.—Lafayette, CO
"Elisabeth helped me at a time after my husband died and was not able to drive. She went beyond the call of duty to help me make good decisions about choosing companies to do repair work and prepare my house for sell. She worked to keep my son and daughter informed during the Coronavirus Pandemic."

Terri R.—Erie, CO Boulder, CO, Arvada, CO, and Golden, CO
"Elisabeth is the best, most thorough realtor that I have ever worked with. She has helped me purchase 3 homes and sell one and is extremely professional and goes above and beyond her job to make sure every detail is taken care of. I would HIGHLY recommend her to any, family or friend. Thank you, Elisabeth, for your extra ordinary service!!"

Brett N.—Broomfield, CO
"As a novice first time buyer, Elisabeth Nelson was a huge help. She knew how to negotiate and make me feel at ease in the process. Thank you for all your help Elisabeth!"
Heather A.—Thornton, CO
"Can I just say I have loved working with Elisabeth as my realtor! In this market it's all about speed. How fast can you see the house, decide it's the house, and make the owner a great offer. Elisabeth has matched my almost neurotic work-a-holic nature to buy. She is responsive and smart. I would highly recommend her."
Matt M.—Arvada, CO
"Well, she LOVES her job and that makes the experience of being a first time home buyer more relaxed and mellow through the process. She will answer any question she can and if she can't, she will find out. I never felt pressured of needing to buy right away. When I decide to buy another home in the future, I will for sure be using Elisabeth Nelson again."
Susan C. --Westminster, CO
"My Realtor, Elisabeth Nelson, covers the entire metro area. She helped me with my home purchase last fall. You won't find a better Realtor!"
Minjie F.—Erie, CO, Longmont, CO and Superior, CO
"Thank you for helping us find the dream house. You're so great! I wouldn't hesitate to recommend your services to my friends! Love you!"