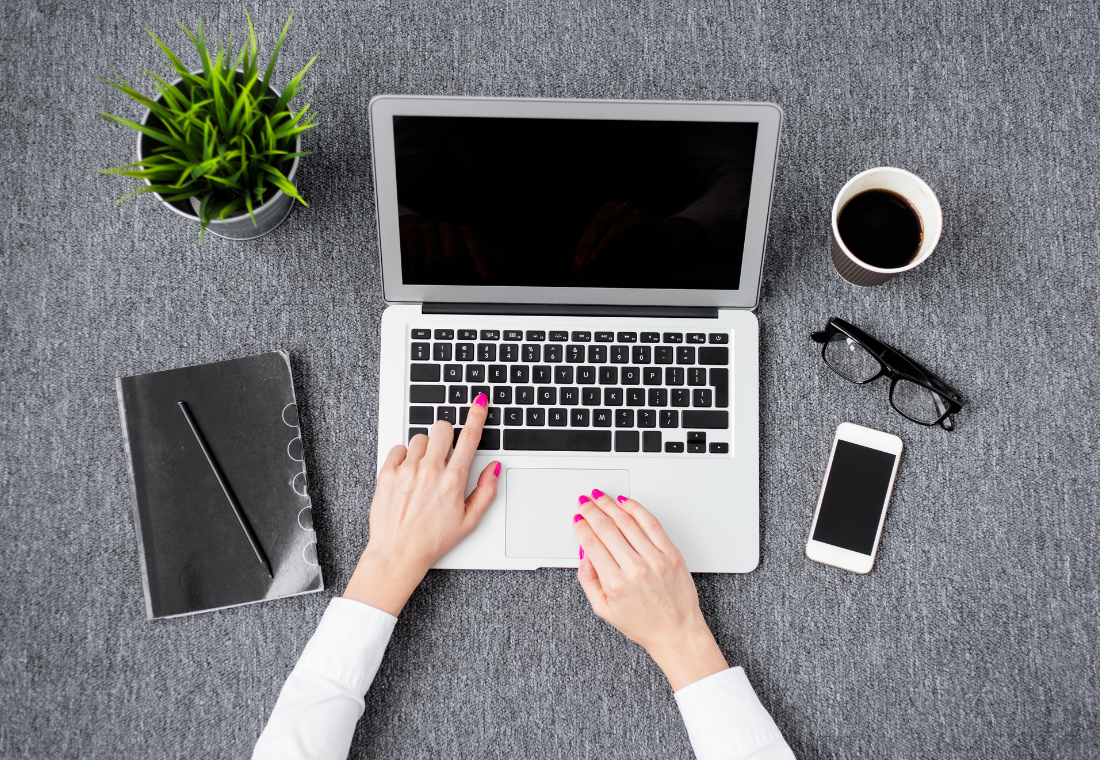 We live in a tech world and home security and home monitoring are great things to have in your Boulder Area home. You can control your sprinkler system, open and close your garage door and even adjust your window shades all from your phone! Ring doorbells will video your front door area when motion is detected and you have the added benefit of being able to answer your door remotely. There are many security systems that can monitor your home inside and out. Some give you a 360 view of your home. It can be very comforting to know that these technologies can help protect you while you are at work or out exploring the great community of Boulder.
Security devices are justifiably used in homes for security purposes. However, should they be used as a means of obtaining information on prospective buyers and their real estate brokers or to acquire confidential information about a prospective buyer? Of course not. Besides being unethical, the improper use of these devices could possibly result in civil or criminal liability. It is important to be mindful of such audio and video surveillance devices when marketing your home or as a buyer.
Rules About Audio & Video Surveillance Devices
In Colorado, audio surveillance needs the consent of at least one participant to the conversation before a recording can take place, unless the eavesdropping device is used on one's own premises for security or business purposes and notice is given to the public. (See §18-9-304 and 305, C.R.S.) Because the seller is not present and not participating in the conversation between a prospective buyer and their real estate agent, the one-party rule does not apply and therefore, homeowners are not allowed to record conversations during showings or inspections.
In Colorado, privacy laws prohibit anyone from visually recording another without consent in situations where the person has a reasonable expectation of privacy. (See §18-7-801, C.R.S.) This would especially be true in the situation where a buyer is using the bathroom.
What I Advise My Sellers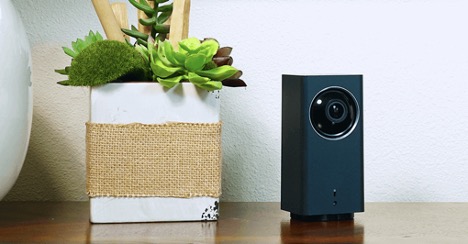 The reality is, once set up, most owners have no idea how to turn the devices off, and the hassle of doing this prior to showings is an unrealistic expectation.
As a listing agent working with sellers that have audio and video surveillance, I always advise them to disclose this by clearly stating it on a sign at the front door. It doesn't hurt to point this out to the buyer's agent so that they can alert their clients. You can also disclose the presence of audio and video surveillance in the MLS comment field to draw further attention to it.
What I Advise Buyers
When working with buyers, I often just assume there will be audio and video recording systems on the premises. This is why I advise my buyers to hold off on all discussions about the house we are touring until after we exit the home and have left the property. This means waiting until in the car, or even the office, as a lot of homes have surveillance devices outside as well.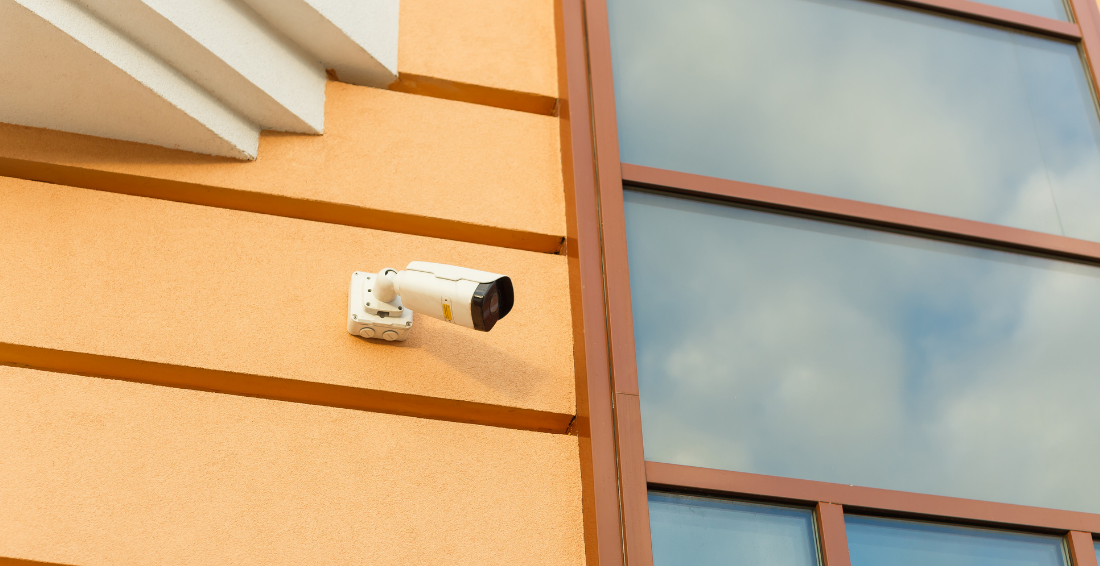 How Can I Help?
Need more advice on security devices in Boulder Area homes? Please feel free to reach out to me! If you are looking to buy or sell a home in Boulder or the surrounding areas, please reach out to me!
Elisabeth Nelson
Broker-Associate
Luxury Home Specialist & New Home Specialist
Coldwell Banker Realty
(303) 916 5859
elisabeth.nelson@cbrealty.com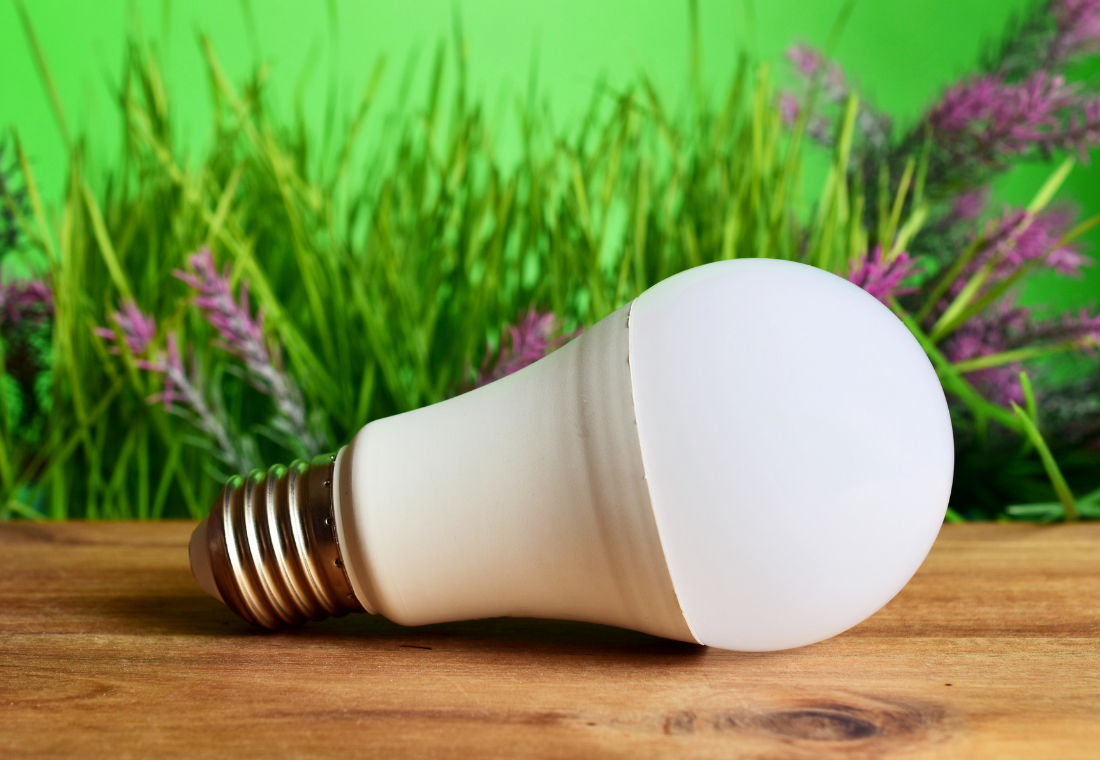 More and more people are keeping energy efficiency in mind when it comes to their homes in the Boulder area. The goal of an energy-efficient home is to reduce and conserve energy use. While some people consider this option because they are concerned for the environment, it's also a cost-efficiency and health benefit. As sustainability becomes a normal part of the building and home renovation process, it's helpful to know what's available. Here's everything you may need to know about energy efficiency and your Boulder area home.
City of Boulder Energy Conservation Code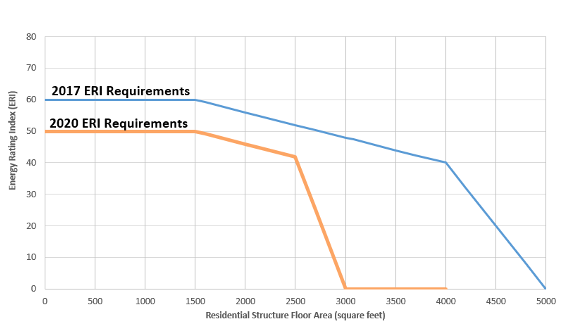 The City of Boulder adopted an Energy Conservation Code years ago and updates it every three years. The current code was adopted in March of 2020 and became effective July 1, 2020. The goal for this energy code is to help Boulder become more high-performance and build Net-Zero Energy residential and commercial buildings. They aim to achieve this by putting in place several rules regarding new builds, as well as alterations, additions, or repairs done to existing buildings. There are rules regarding the Energy Rating Index (ERI) requirements for example which detail what ERI score you must have based on the square footage of your home. Additionally, there are rules regarding the energy efficiency of windows, doors, roofs, and even lighting equipment. Whether you are building, renovating or simply repairing your home – having an experienced and knowledgeable contractor is essential. You want someone you can trust to follow all the rules and make sure your home is up to code.
EnergySmart
Boulder County has a program called EnergySmart that helps homes become more comfortable and energy-efficient. You can sign up with them and then an expert Energy Advisor can answer your questions and help you assess what energy efficiency projects you should take on first. They have an extensive rebate and financing program to help make these changes and installations affordable. The City of Boulder, Lafayette, and Longmont has also partnered with Boulder County to add their own rebates that you can use in addition to the normal ones as well. Part of the EnergySmart program is Comfort365. This service provides a cleaner, more efficient option for heating and cooling your home. If you're more interested in producing your own energy then they can help you get set up with solar panels as well. They can even help with incentives regarding electric vehicles.
Boulder County BuildSmart
If you are building a new home in the unincorporated areas of Boulder County or making additions to an existing home, you need to know about the county's residential green building code. It's called Boulder County BuildSmart and the regulations encourage high-performing and sustainable residential construction in the unincorporated areas of Boulder County. For homes over 5,000 square feet, they also require Zero Net Energy, meaning the building produces as much energy as it consumes. You might want to check to see what the rules are if your home was destroyed by the Marshall Fire, as some changes have been made for those owners.
Zero Net Energy (ZNE) Homes
Zero Net Energy homes are becoming increasingly popular, and with good reason. In the City of Boulder, all homes over 3,000 square feet are actually required to be ZNE. It not only moves Boulder county towards a sustainable future by protecting the health and economic prosperity of the community, but it's good for you as an individual too. The total costs for Zero Net Energy Homes are generally lower and there are financial incentives in place for building energy-efficient homes. These homes are also cheaper to operate because there are little to no utility costs. There are incentive programs that could provide a loan benefit to buyers based on the energy efficiency rates of the homes. Zero Net Energy homes are sturdier construction and thereby more resilient, more disaster-resident and last longer than conventional homes. They also aren't as dependent on the grid system for energy as they generate their own power. This is very convenient for unanticipated events like power outages or severe cold spells.
Ways to Make Your Home ZNE or Energy Efficient
There are many ways to make your home more energy-efficient or even Zero Net Energy. A helpful first step is to estimate your home's energy use and then work backward from there. If you are building the home, then you can work this into your designs and make sure you achieve ZNE while keeping costs down. This is also useful when renovating or making changes to your home as you will know what projects to tackle first. Remember that you will have to follow the code if you are building or making any changes to your home in the City of Boulder. Overall, any energy-efficient changes or additions to a home rely on smart design. Talking to a designer, architect, and builder who has experience with energy-efficient or ZNE homes is essential. They can guide you on what the best steps may be and work with your budget. They'll also be the most familiar with the code and rules in place for the specific city you are building or buying in. Here are a few of the most common features that people include when making their home Zero Net Energy or simply more energy efficient.

Solar Power
One of the popular ways to make your home more energy-efficient or ZNE is by adding solar panels. These are sometimes also called photovoltaic (PV) panels and they're a great form of renewable energy. Usually, they are tied to the grid, meaning that you can pull energy from the grid on very cloudy days when you're producing much. This also means that you put energy back into the grid if you're overproducing; you then get paid for the energy your solar panels have generated. These solar panels can power your whole home including lights, heating and cooling system, heating water and powering appliances. PV panels do tend to be quite expensive so you will need to consider your budget. The good news is that the solar investment tax credit (ITC) will stay at 26% until 2022 and different kinds of rebates may be available to you as a way to keep costs down.
Insulation & Sealing Building Envelope
These things are easier to add in new construction than an existing home, but it's not impossible. Sealing the building envelope involves air sealing the home. This is a cost-effective way to reduce space heating and cooling use and increase indoor air quality. It can be difficult however and requires a decent amount of work. You'll always want to make sure your home is well insulated. This helps maintain the temperature of your home so that your heating and cooling systems don't have to work too hard. If you're buying an existing home you can ask the home inspector to take a look and assess the insulation.
Windows & Doors
You want windows and doors to also be well sealed and insulated. It's often easy to lose heat or coolness through these means. When building a home make sure to choose appropriate window and door products. You can also choose where to put windows for optimal solar tempering. If you have south-facing windows you can use the sun to heat your home in the winter months. You'll want to design this carefully however so that you don't just add additional heat in the summer. Replacing all the windows and doors can be a costly process when buying an existing home, but it will save you money in the long run as you lower your utility bill. You can also maximize the amount of natural light you get through your windows as a way to reduce the use of lights throughout your home.
Using Efficient Appliances and Systems
When choosing or upgrading appliances, heating and cooling systems, or even lights, keep their efficiency in mind. Do some research and see if appliances are Energy Star certified to get a better idea of how efficient they are. Switching out your normal light bulbs for LEDs is another great way to reduce the amount of energy you need to use. Finding energy-efficient HVAC and water heating equipment is also essential. If you have solar panels, you could use this to heat your water and increase efficiency. An air-source ductless heat pump, also known as a mini-split heat pump, is a good choice for a high-energy efficient heating and cooling system.
How Can I Help?
I hope you found this information on energy efficiency and your Boulder home helpful. If you want to buy or build a home and want an experienced real estate agent to guide you through the process, don't hesitate to contact me.
Elisabeth Nelson
Broker-Associate
Luxury Home Specialist & New Home Specialist
Coldwell Banker Realty
(303) 916 5859
elisabeth.nelson@cbrealty.com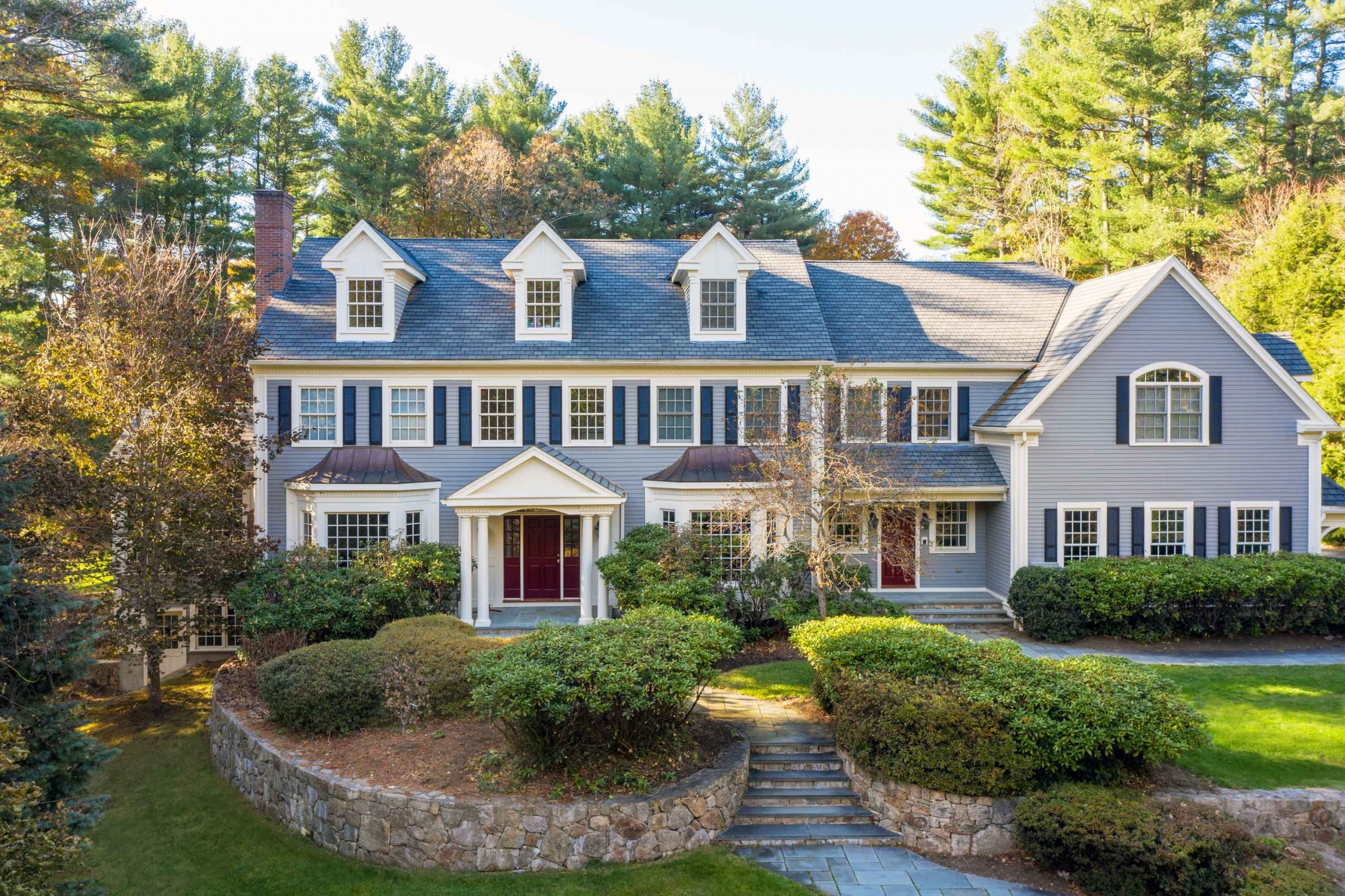 An FSBO, or For Sale by Owner, is a home that is being sold by the owner without the assistance of a listing agent. Thinking about skipping the services of a Realtor and saving the cost of that service when selling your home? Some sellers don't want to hire a professional Realtor because the Realtor receives a portion of the profits from the sale of the home. To be blunt, this commission is well earned considering all the intricacies that go into selling a home and all the hard work and effort it takes to make that sale happen.
The National Association of Realtors has done the research and found that homes sold by people utilizing the services of a listing agent sold their homes for an average of 23% more than if they had sold the home themselves. In this example, I've lowered the percentage to 16% to be conservative and put in the hypothetical compensation at 6% (this would cover both the Listing Agent's and Buyer's Agent's brokerage firms' compensation). When looking at the chart below you will see that even with the agent's compensation subtracted from the final listing amount the home still sells for more than if the owner had tried to do it themselves. The hypothetical seller actually has a 9% net gain on the price. It's important that you do not underestimate the expertise, knowledge, resources, and experience a qualified real estate agent brings to the table. If you are considering an FSBO because you believe it will save you money, I strongly suggest you reconsider. You would be doing yourself a disservice and losing out on time, money, and peace of mind.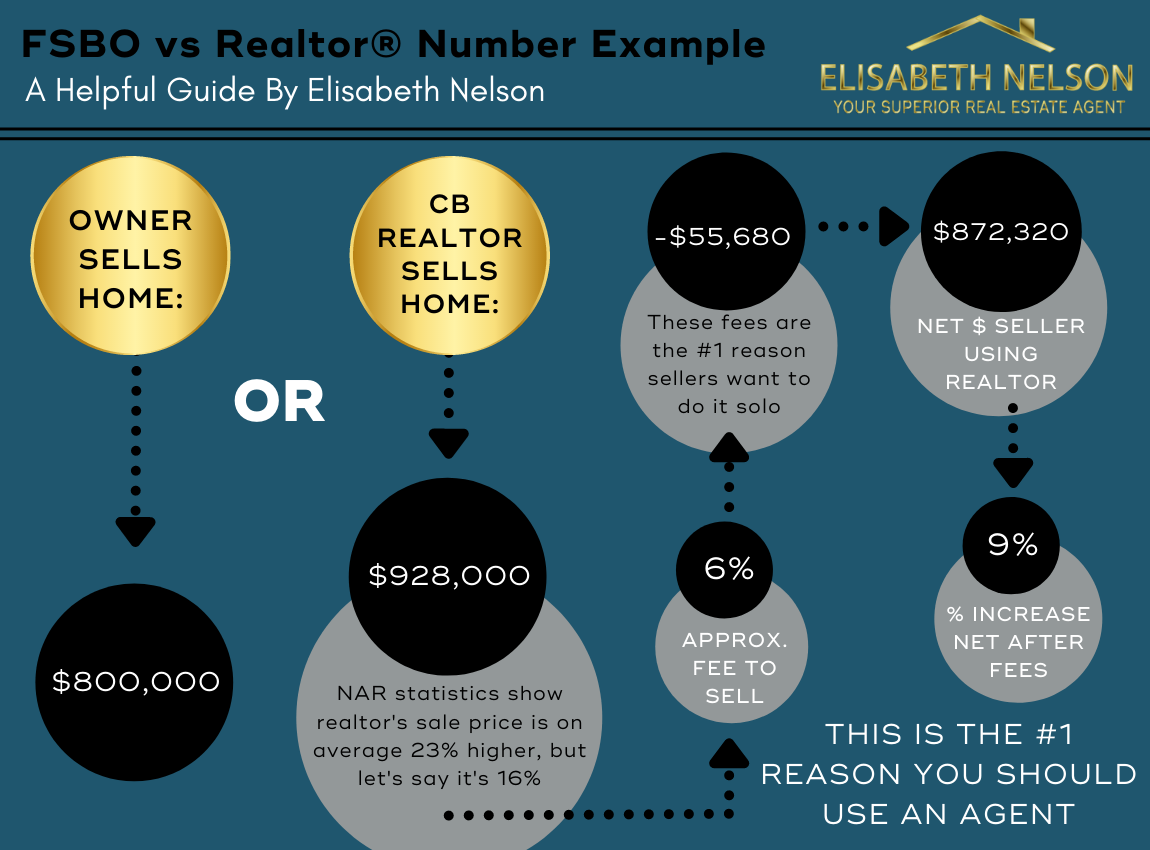 What a Realtor Can Offer You
Still thinking that selling your home yourself can't be that difficult, I'd like to offer you some insight. Here is a list of things that a seasoned real estate agent would be doing for you that you would have to do yourself instead:
Expert Insight into the current local market to help with pricing
Pre-Marketing/Prepping your home: From a Pre-Inspection to a consult with a professional stager, you will get a clear idea of the steps to take to show your house to its full potential.
Incredible Marketing: Rather than putting a sign in the yard and advertising on Craigslist, professional photography, video, and hi tech, 3D photos will be used in a multi-pronged approach to advertising which will cover google ads, social media advertising, internet, email to print (Colorado Homes or 5280 magazines as well as geo-targeted advertising.
Negotiation: As a Certified Negotiator, I am uniquely qualified to represent your best interests throughout the process.
Contracts: Selling a home involves a lot of decisions with legal ramifications. My transaction coordinator and I work hard to keep you on track throughout all of the dates and deadlines that are involved in a sale. I enjoy guiding my clients through every step of this process.
Showings: From Open Houses to an organized system to allow agents to show their qualified buyers your home, you will have more potential buyers view your property, which should bring in more buyers than you would, doing it on your own.
Expert Advice: When all those offers come in, I will put them into a spreadsheet so that you can look at them all in an organized way.
Qualified Buyers: I will vet the buyers to make sure they are pre-approved to purchase your home
What Do Buyers Think of FSBO?
I hope it's becoming clear how incredibly useful and beneficial using a real estate agent can be, but don't just think about the sell side, let's explore how a buyer views an FSBO as well:
Buyers will look at an FSBO as a home that can be purchased for under-market value and often low-ball the offer because it will have less competition.
Buyers will assume the Seller is not as knowledgeable about the local real estate market
Buyers will think the Seller is not as experienced in negotiating as a Realtor would.
All of the above could very well be true. Another thing to keep in mind is that the buyer is likely that they have a real estate agent who will expect to be compensated for their work representing the buyer. In my graph, the compensation is for both the buyer's agent as well as the listing agent. So, your potential savings could very well decrease significantly if they ask you to pay the buyer's agent's commission. If you would like to avoid all the pitfalls and sell your property for top dollar without all the hassle, call me! I will guide you through the whole process!
Elisabeth Nelson
Broker-Associate
Luxury Home Specialist & New Home Specialist
Coldwell Banker Residential Brokerage
(303) 916 5859
elisabeth.nelson@cbrealty.com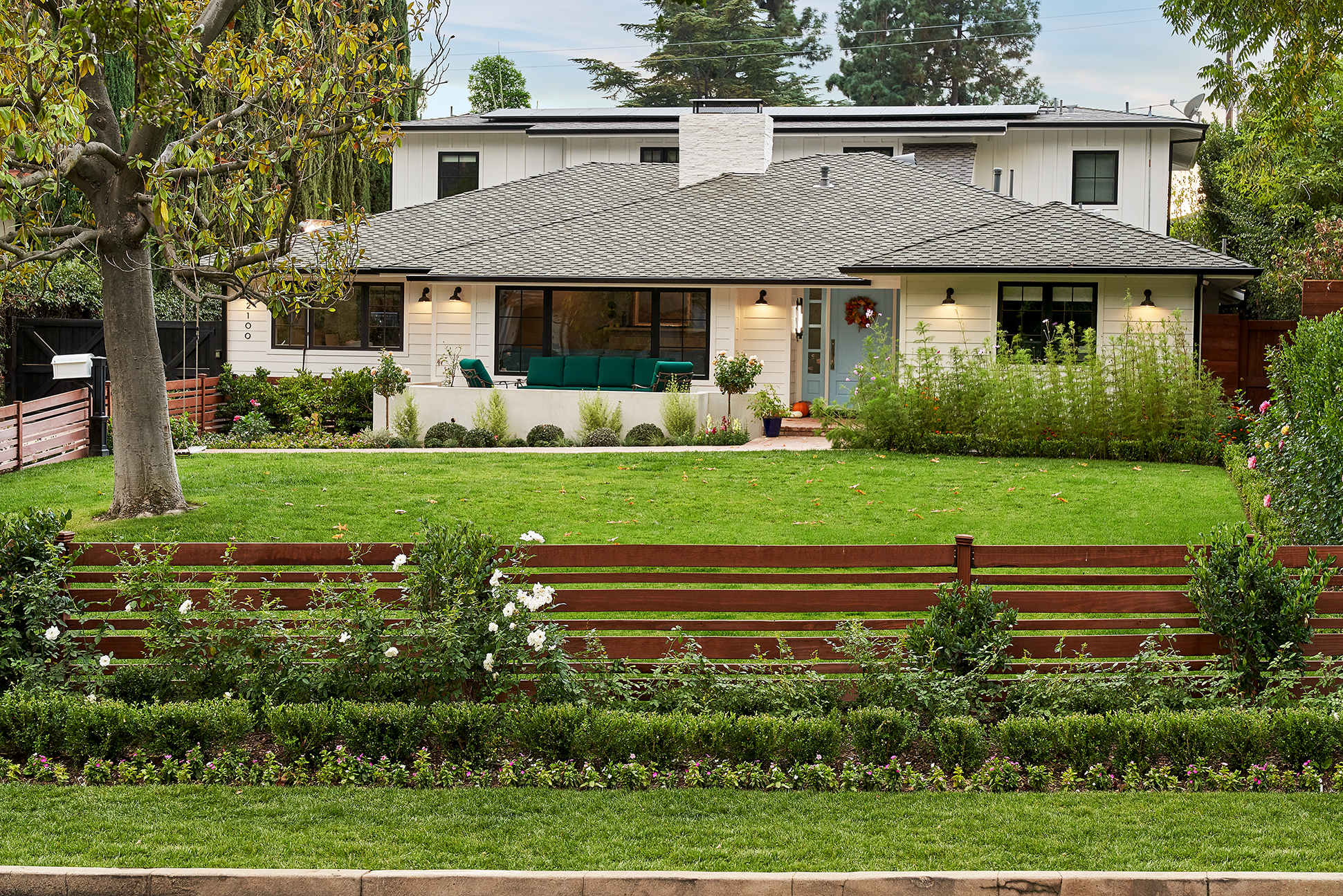 In the current market, homes have been selling for well over list price and often will not appraise for the price that buyers have offered. What does this mean for a buyer and are there ways to protect yourself in this situation? The answer is yes!
The Appraisal Gap Clause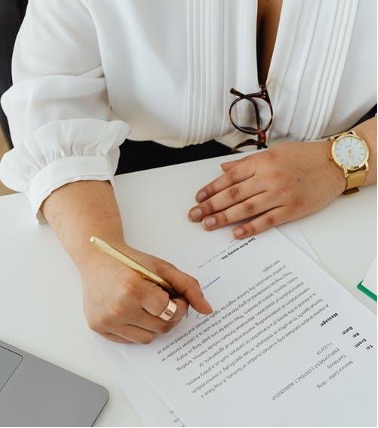 In this competitive market, buyers that can, will put in an appraisal gap clause to make their offer more appealing to the sellers. What is an appraisal gap clause and why is this important to the sellers? The appraisal gap clause lets the sellers know ahead of time that if the home appraises for less than the offered amount, the buyers will bring extra cash to the table to make up the difference. This could be a specific amount, or as we are often seeing these days, buyers will offer to make up any difference needed.
For example, if a buyer offers $550,000 on a cute starter home with 5% down, the amount that they would finance would be $522,500. If the home is appraised for less, say only $500,000, the lender will only lend 95% of the appraised amount, which would be $475,000. If there was a full appraisal gap written into the contract, it means that instead of the $27,500 that the buyers originally expected to bring to closing, the buyers will need to bring $75,000 in cash to closing to make up that difference. Without an appraisal gap of $75,000 or more, there would be an opportunity for a skilled negotiator to negotiate with the sellers to lower the price accordingly. This brings me to my next point. The benefits of working with an experienced Realtor, especially a Certified Negotiator.

Benefits of Working with a Seasoned Agent
If you are purchasing a home and the appraisal comes back low, your real estate agent will be able to review the appraisal for errors and up-to-date comps (similar homes that have recently sold in that location). With your permission, your lender can ask the listing agent to review the appraisal for errors as well.
As a listing agent, prior to the appraiser's visit, it's important to share a list of improvements for the home as well as multiple offers at the higher price, along with recently sold homes of similar size and features within the neighborhood. Whether representing the seller or the buyer, I will always advocate and negotiate for my clients. In years past, I have negotiated anywhere from $10,000 to $30,000 reductions in the sales price for buyers when the appraisals came back low, so don't get discouraged! A seasoned agent will be able to guide you through this process.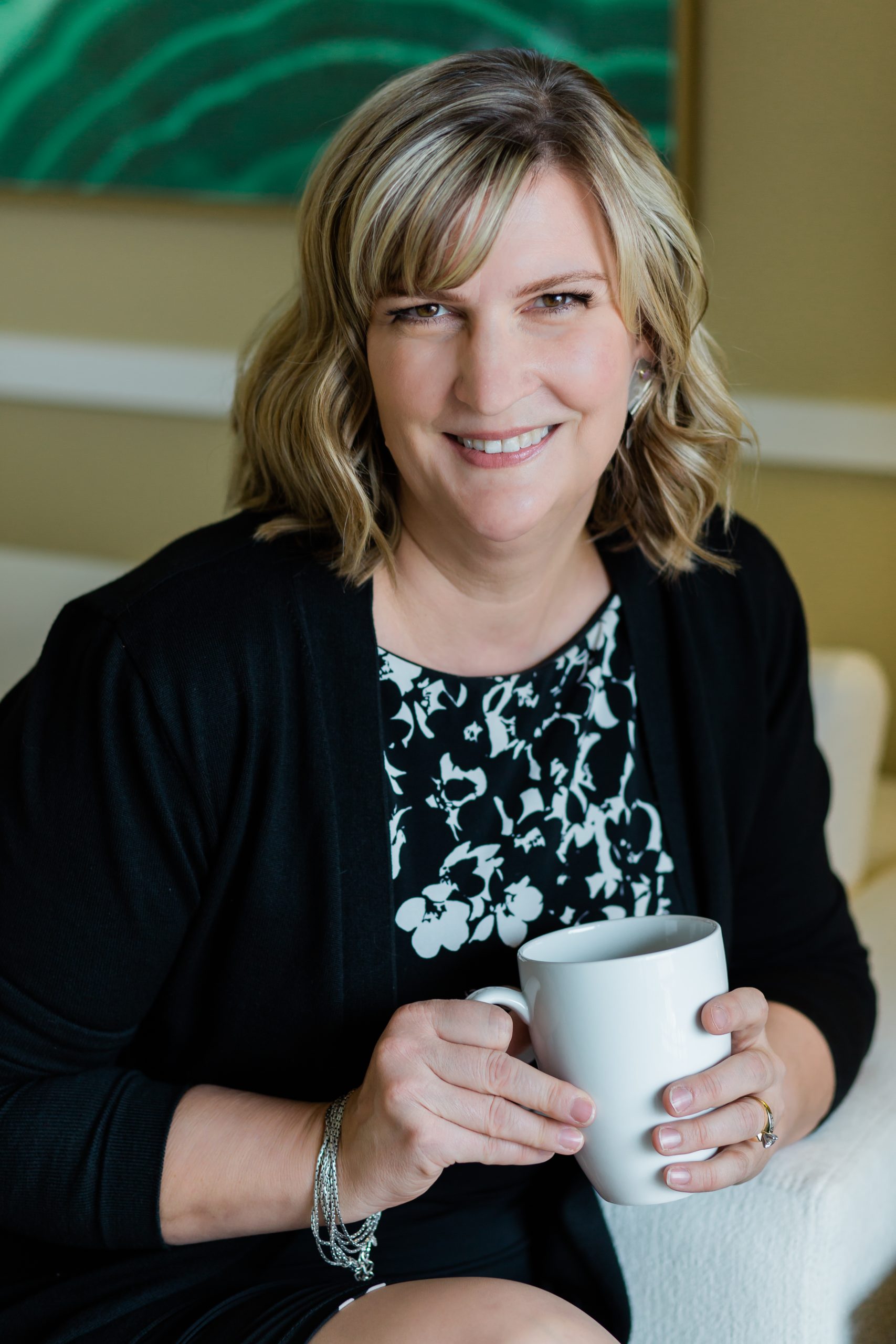 How Can I Help?
I hope that you've found this information useful. If you have any questions or concerns, please feel free to reach out and contact me! If you are planning on buying or selling a home in the near future and you think that my expertise may be of service to you, don't hesitate to reach out and contact me!
Elisabeth Nelson
Broker-Associate
Luxury Home Specialist & New Home Specialist
Coldwell Banker Realty
(303) 916 5859
elisabeth.nelson@cbrealty.com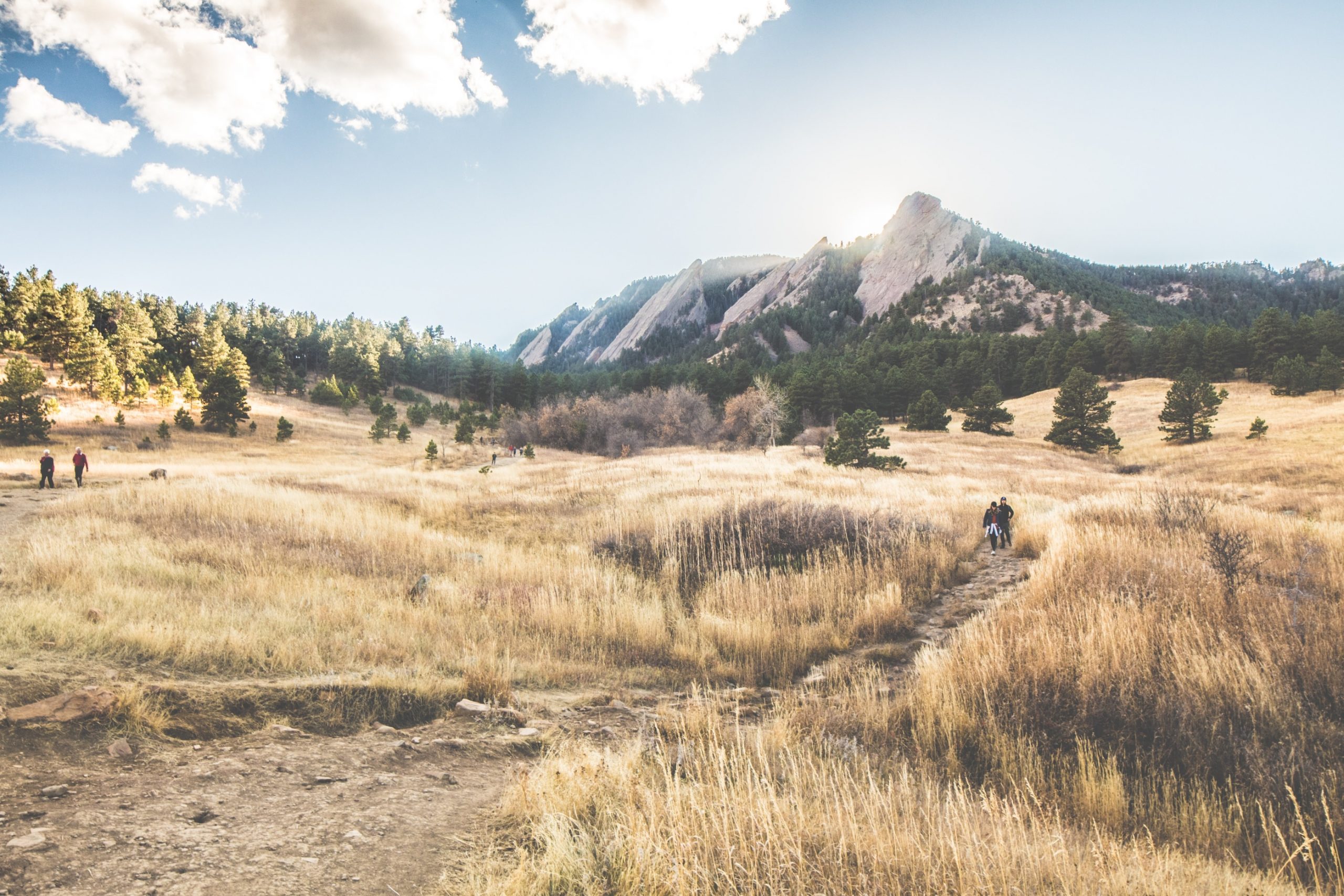 Closing costs are the costs due at the "close" of the deal and will be itemized in your Settlement Statement that you will receive typically a few days before your closing. They include all the fees and costs linked with completing the sale or purchase of your home. Keep in mind that these costs are on top of the sales price of the home. Before you get to the closing table, it is helpful to understand what these costs are.
My friend, DeAnna Neises with Chicago Title, provided me with the following lists for both buyers and sellers (This list assumes the buyer is purchasing with a Conventional Loan—Cash, VA, and FHA will be a little different). It is important to sit down with your mortgage expert and have them explain the costs associated with the loan:
Buyers:
Mortgagee's title policy and endorsements
Record warranty deed
Record trust deed
Tax certificate
State document fee ($.01 per $100.00 of sales price)
Loan closing fee
Real estate closing fee (this is typically split 50/50)
Realty tax service fee (if lender charges)
First-year homeowner's insurance premium
2-3 months hazard insurance reserve
Tax reserve (1-2 months, depending on date of closing)
Loan origination and discount fee
Survey
Appraisal
Credit report
Interest on a new loan (depending on date of closing)
Mortgage insurance premium (MIP) (if applicable)
Water and sewer (as these are attached to the property)
Simultaneous second mortgage closing fee (if applicable)
Simultaneous second mortgage title policy (if applicable)
Record second deed of trust (if applicable)
Flood certifications
HOA dues adjustment and/or transfer fees (If applicable/per contract)
Sellers:
Loan payoff per existing lender's payoff letter)
Owner's title policy premium
Release tracing fee
Outstanding taxes (see tax certificate)
Real estate taxes (Jan. 1st to date of closing)
Water and sewer adjustments
Real estate closing fee (typically split 50/50 with the Buyer)
Commissions (these are typically split between the listing agent's brokerage firm and the buyer's agent's brokerage firm)
HOA dues adjustments and/or transfer fees (if applicable, per contract)
Seller concessions
As with everything in Real Estate, everything is negotiable so this is just a list of typical closing costs.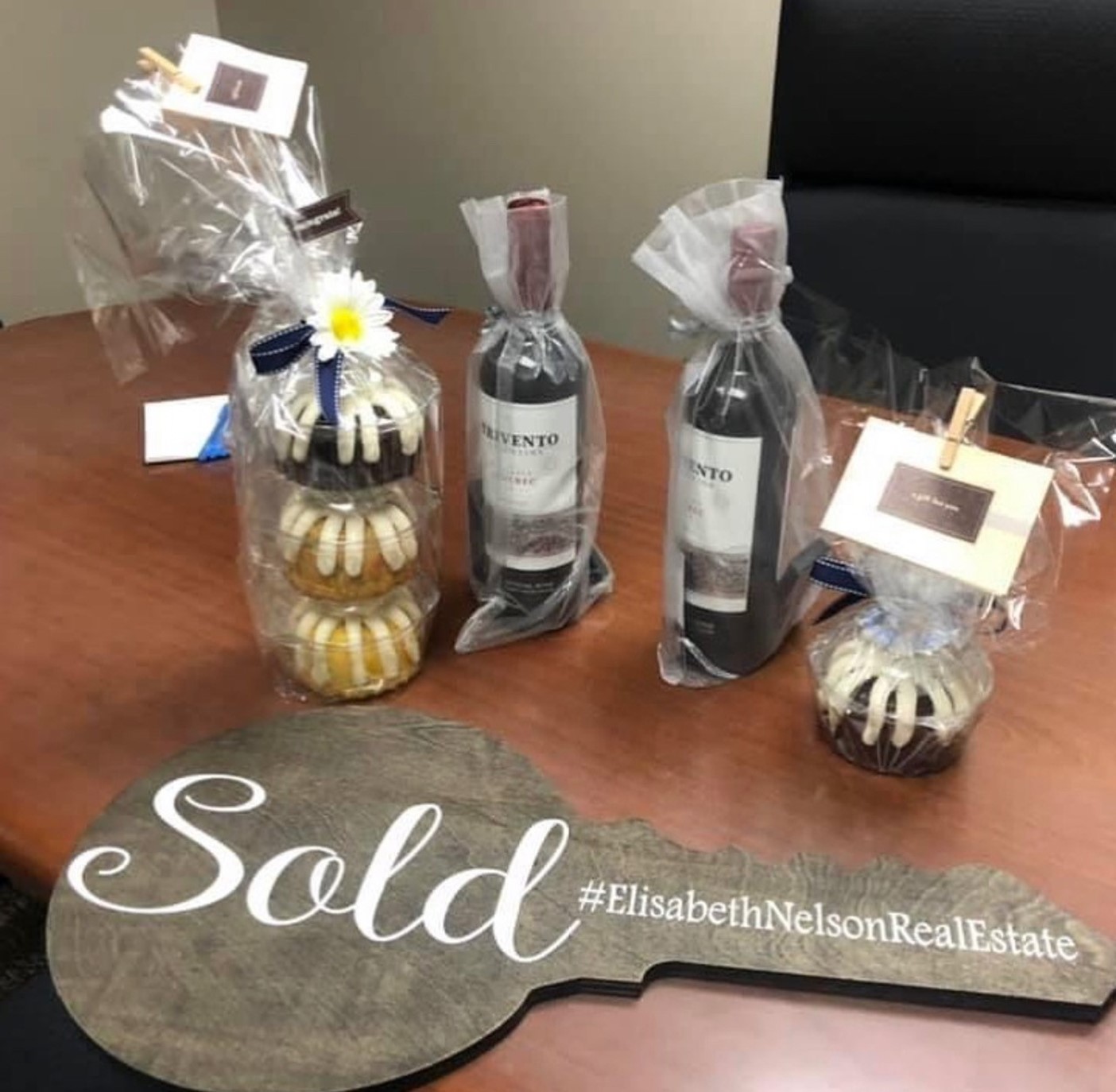 How Can I Help?
Have any further questions or concerns about buying or selling a house in the Boulder Area? Please reach out to me! If you have any questions or concerns please feel free to reach out and contact me I am here to help!  If you are planning on buying or selling a home in the near future and you think that my expertise and full-service approach to real estate would be of help, don't hesitate to reach out and contact me!
Elisabeth Nelson
Broker-Associate
Luxury Home Specialist & New Home Specialist
Coldwell Banker Realty
(303) 916 5859
elisabeth.nelson@cbrealty.com